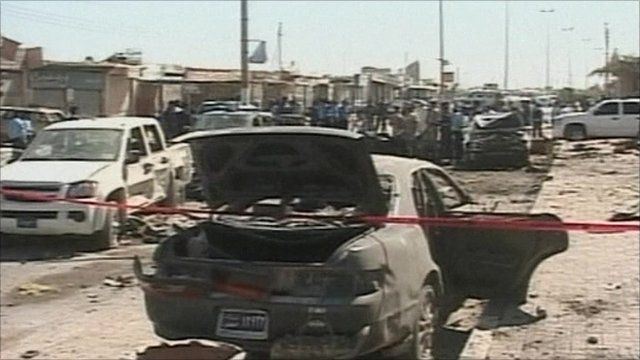 Video
Iraqi cities hit by wave of bomb attacks
A series of bomb attacks has hit several Iraqi cities, killing more than 60 people.
The worst attack took place in the south-eastern city of Kut where police said two near-simultaneous bombs killed at least 37 people.
The violence came as other attacks were reported in the country, including in Diyala province where 10 people died.
Anna Holligan reports.
Go to next video: Iraqi city hit by twin bomb attack