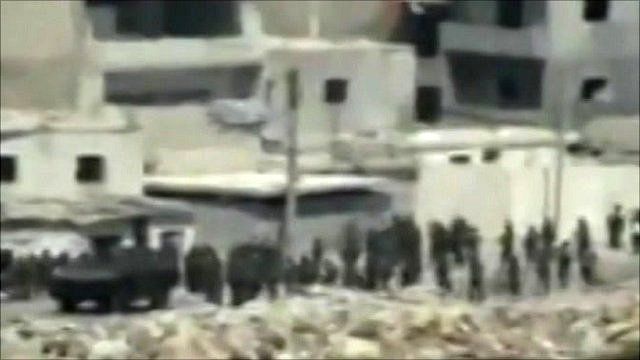 Video
Palestinian refugees flee Syria camp, says United Nations
Thousands of Palestinian refugees have been forced to escape a camp in the Syrian port of Latakia amid shelling by government troops, the UN has said.
A spokesman for the United Nations Relief and Works agency told the BBC that more than 5,000 of the 10,000 people have had to flee.
The BBC's Humphrey Hawksley reports.
Go to next video: 'They're killing anyone that moves''