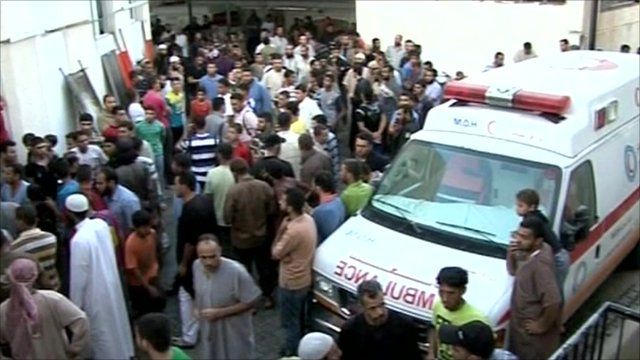 Video
'Double revenge' promised after Israel strike on Gaza
The Israeli military has carried out air strikes over the Gaza Strip, targeting those it blamed for a series of deadly attacks in southern Israel.
At least six people, including a senior militant, were killed in the air strikes, Palestinian sources said.
Earlier, Israeli officials promised a strong response after attacks on vehicles near Eilat left seven dead.
A group loyal to Hamas promised "double revenge" after four members of their group were killed by the air strike, as Jeremy Bowen reports from Jerusalem.
Go to next video: Israel strikes Gaza after attack