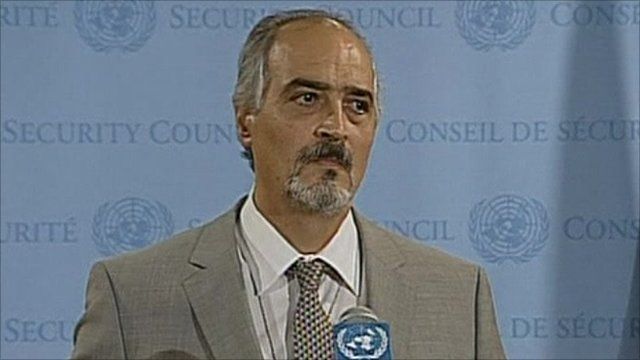 Video
Syria unrest: 'UN strategies illegitimate'
The UN is to send a humanitarian mission to Syria on Saturday to assess the situation there after Damascus' violent crackdown on protesters.
The UN humanitarian chief said Damascus had pledged the mission "will have full access to where we want to go".
Earlier, the US and several major EU nations urged Syria's President Bashar al-Assad to step down.
Syria's UN Ambassador Bashar Ja'afari said the influential countries in the UN Security Council were "making use of the council as an instrument to fulfil their illegitimate strategies against my own country".
Go to next video: US calls on Syria's Assad to go