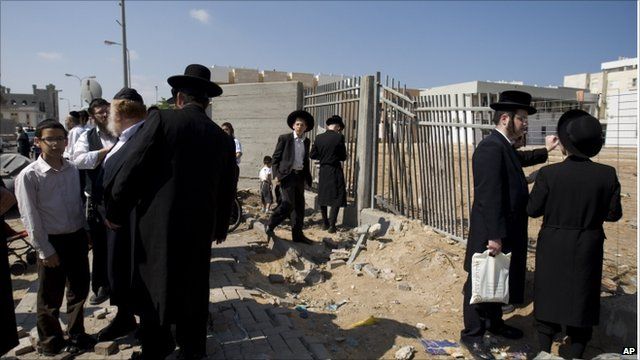 Video
Gaza militants fire rockets into Israel after raids
One person has been seriously injured and others hurt in the Israeli town of Ashdod by a rocket fired from the Gaza Strip, Israeli officials say.
The attacks came after Israel carried out air strikes in Gaza, targeting those it blamed for an attack on Thursday in which eight Israelis died.
Middle East Editor Jeremy Bowen is in Jerusalem.
Go to next video: Israeli jets bomb Gaza targets