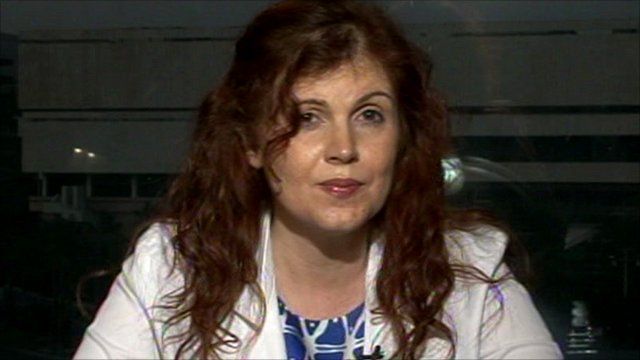 Video
Syrian government spokeswoman blames gangs for violence
At least 20 people are reported to have been killed and dozens injured in Syria as army and police opened fire on anti-government protesters.
Activists have said most of the deaths were in southern Deraa province, but there were also reports of shootings in Homs.
Syrian Information Ministry spokeswoman, Reem Haddad, has blamed the violence on armed gunmen. She also accused the west of seeing with ''one eye'' and listening with ''one ear''.
Go to next video: Syria: UN actions 'illegitimate'