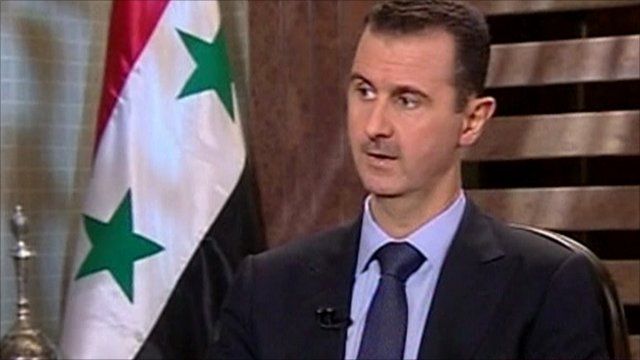 Video
President Bashar al-Assad of Syria: 'If there is violence, it should be met'
President Bashar al-Assad has told Syrian State TV that ''the solution in Syria remains a political one, but if there is violence, it should be met''.
The president added that ''police, security, riot police - any country in the world, they use these means to quash any anti-social behaviour''.
A UN delegation has arrived in Syria to assess humanitarian needs, as security forces continue to suppress anti-government protesters.
Go to next video: Deaths in anti-Assad demonstrations