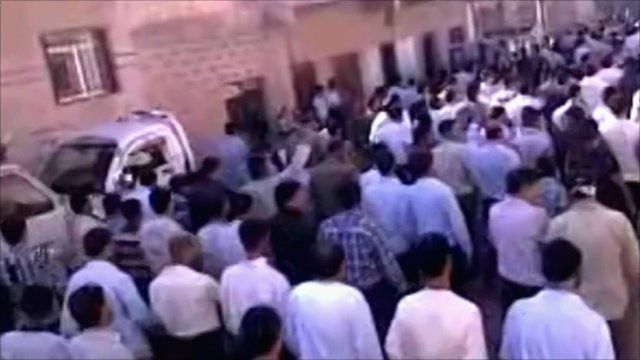 Video
Syria unrest: Security forces target Eid protesters
At least seven people have been shot dead in Syria during anti-government protests held at the start of the festival of Eid al-Fitr, activists say.
Demonstrations against President Bashar al-Assad have been held across the country, following morning prayers marking the end of the month of Ramadan.
Reports of six deaths in the southern province of Deraa were followed by news of injuries to protesters in Damascus.
Jim Muir reports from Beirut.