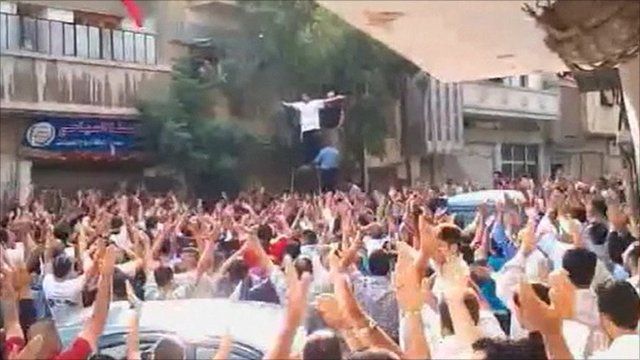 Video
Syria: Torture 'widely used' in crackdown
Torture is being widely used in Syria and at least 88 people have died in detention in the past four months, according to Amnesty International.
Seven people have been shot dead by security forces during anti-government protests at the start of the festival of Eid al-Fitr, activists say.
Allan Little reports.
Go to next video: Syria forces target Eid protests