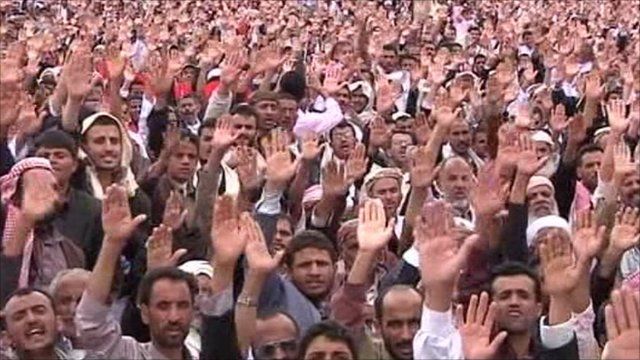 Video
Yemeni protesters gather in Sanaa
Pro- and anti-government protesters have held rival demonstrations in the Yemeni capital Sanaa, months after the first rallies calling for political reform.
Although President Ali Abdullah Saleh has been in neighbouring Saudi Arabia since he was badly injured in a bomb attack in June, his inner circle has maintained his regime.
But there are growing concerns that the continued unrest could give militants the chance to gain more power.
Daniel Griffiths reports.