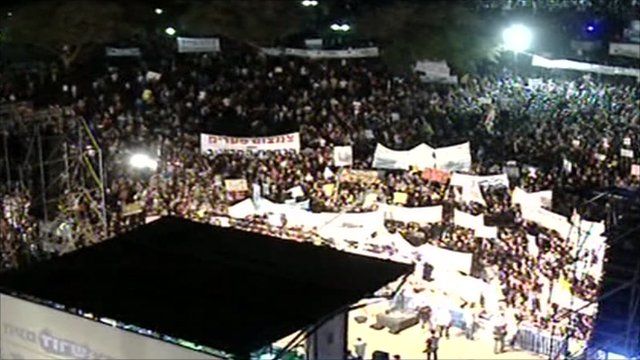 Video
Israeli anger over cost of living sparks mass protest
Hundreds of thousands of Israelis have taken part in a mass protest in Tel Aviv to voice their anger at the high cost of living in the country.
The demonstration was the latest in a series of rallies which have been taking place for much of the summer.
In one of biggest waves of protests in decades in Israel, protesters are demanding government action to reduce the cost of housing and food.
Go to next video: Israel hit by price hike protests