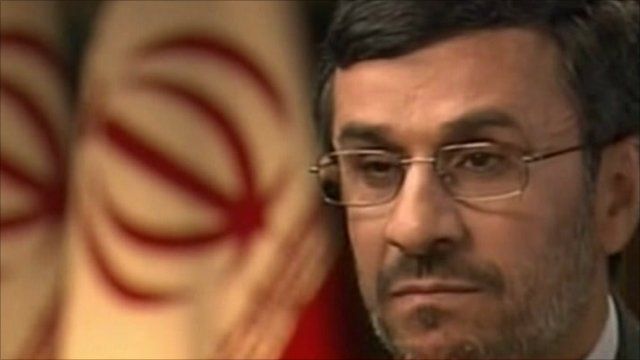 Video
US hikers jailed in Iran 'to be freed in days'
Two Americans jailed for spying in Iran will be released in two days, Iranian President Mahmoud Ahmadinejad has said.
His comments came during an interview with Ann Curry of NBC News.
Shane Bauer and Joshua Fattal were imprisoned for eight years last month.
The pair, in custody since their arrest in July 2009, have denied any offence, saying that they strayed into Iran accidentally while hiking near the border.