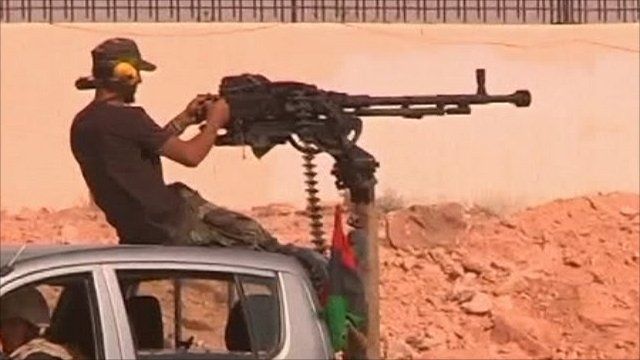 Video
Libya: Gaddafi strongholds attacked by fighters
Anti-Gaddafi forces have renewed assaults on Sirte and Bani Walid, two of the last strongholds of the ousted Libyan leader.
Fighters say they have entered northern parts of Bani Walid but have since been met with fierce resistance.
Trucks and tanks are also approaching Sirte, hours after an advance was forced back by Gaddafi loyalists.
Richard Galpin reports.
Go to next video: Anti-Gaddafi fighters in Bani Walid