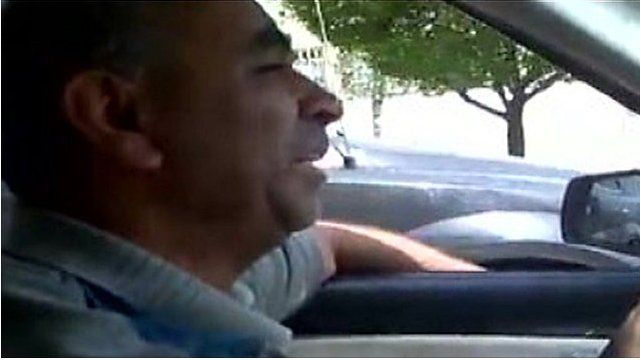 Video
Tehran's singing cabbie performs clients' favourites
Taxi driver Ghasem Jafari has shot to localised fame in the Iranian capital Tehran in recent weeks.
His customers have posted mobile phone footage online of him performing their favourite songs as he drives.
On request, he will imitate any well known Iranian singer, regardless of gender.
Karen Zarindast reports.
Go to next video: Iran's pop music revolution