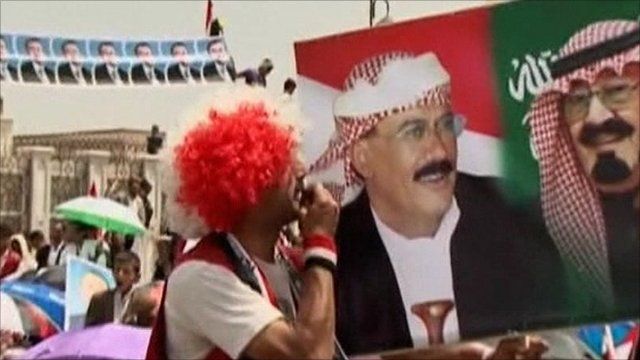 Video
Yemen President Ali Abdullah Saleh returns to Sanaa
Yemen's President Ali Abdullah Saleh has returned to the country from Saudi Arabia three months after surviving an assassination attempt.
Yemen TV said President Saleh arrived in the capital, Sanaa, by private plane at dawn.
In Sanaa, anti-government protesters and supporters of President Saleh held rallies after Friday prayers.
Bethany Bell reports.
Go to next video: 'Aggressive' crackdown in Yemen