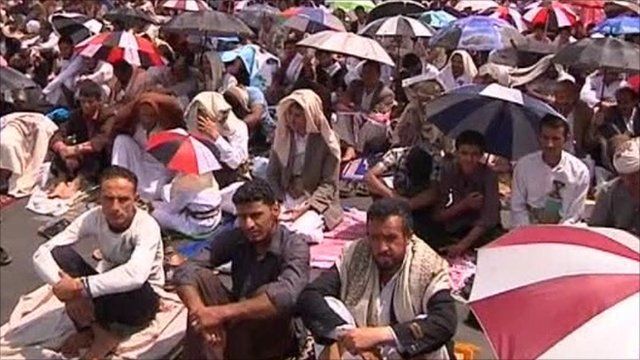 Video
Yemen unrest: 'Panic and chaos' in Sanaa
At least 17 people have been killed in a government assault on protesters in the Yemeni capital, Sanaa, reports say.
Witnesses said the demonstrators came under attack in Sanaa's Change Square - the focus of months of protests.
New York Times journalist Laura Kasinof is in Sanaa and told the BBC that protesters spoke of "panic and choas" during the attack.
Go to next video: Yemen President Saleh returns to Sanaa