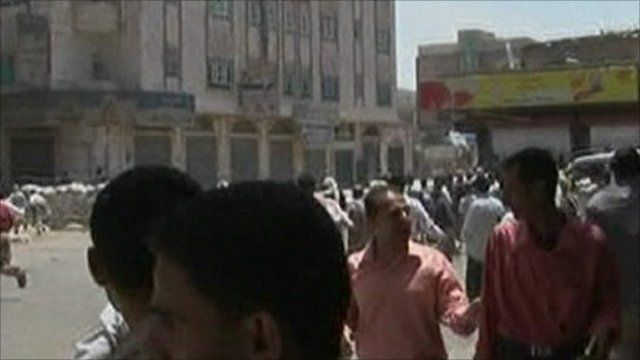 Video
'Dozens killed' in clashes within Yemeni capital Sanaa
At least 40 people have been killed in clashes in the Yemeni capital, Sanaa, as protests continue against President Ali Abdullah Saleh.
Demonstrators were caught in fighting between the army and dissident soldiers.
The violence follows the president's return on Friday from Saudi Arabia, where he'd had treatment after an attempt on his life three months ago.
Tim Pattinson reports.