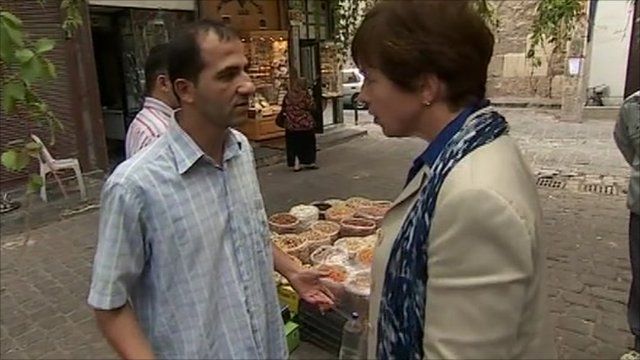 Video
Inside Syria: Government supporters confront journalist
Most international media are not allowed into Syria, but the BBC's Lyse Doucet has been given rare access to the streets of the capital, where she was confronted by an angry government supporter.
He told her foreign news channels were lying about the situation in the country, claiming 23 million people loved President Bashar al-Assad.
Thousands of anti-government protesters have been killed in a government crackdown, according to the United Nations, and it seemed hard to find anyone who would openly criticise the regime.
Lyse Doucet and her BBC colleagues must be accompanied on the streets by a government minder.