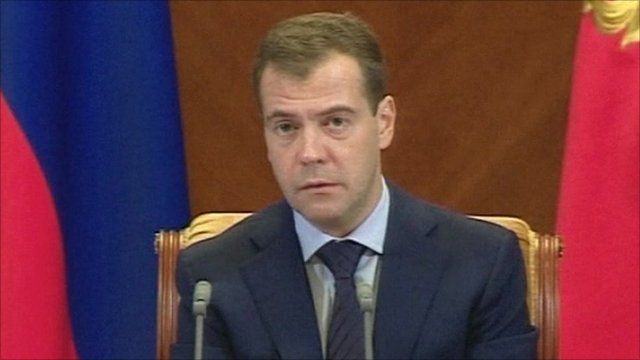 Video
Russia calls on Syria's Assad to reform or stand down
Russian President, Dmitry Medvedev, has called on Syria's Bashar al-Assad to launch promised reforms or step down as the country's leader.
Mr Medvedev said decisions on his future should be taken by the Syrian people and the Syrian leadership, and not by Nato.
President Assad has used the army to try to quell months of anti-government protests but has also pledged reforms.
Activists said seven people were killed in protests after Friday prayers.
David Campanale reports.
Go to next video: Return to Douma city in Syria