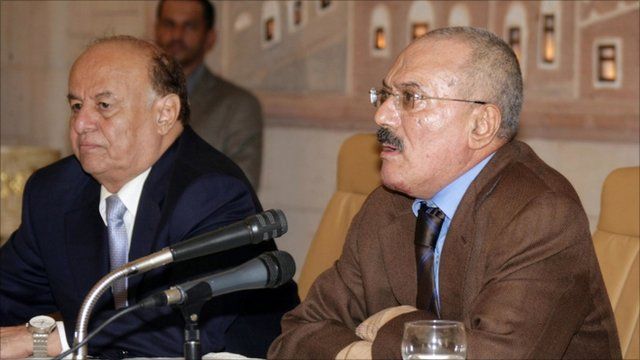 Video
Yemen: Will President Saleh stand down now?
The Yemeni President Ali Abdullah Saleh has said he will step down in the coming days. He made his remarks during an address broadcast on state television.
President Saleh has made similar promises before, but has remained in power despite months of protests against his rule and an assassination attempt, which left him seriously injured.
Richard Galpin reports.
Go to next video: Three women share Nobel Peace Prize