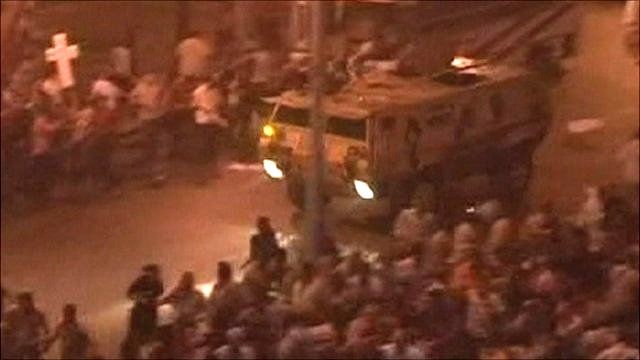 Video
Egypt's worst riots since revolution 'kills 24'
Egypt's cabinet is holding an emergency meeting after the worst violence since the fall of Hosni Mubarak back in February.
Dozens were injured and 24 people were killed.
The clashes, following a peaceful demonstration, between the security forces and Coptic Christians have raised questions about the ruling military council's commitment to the protection of minorities in the new Egypt.
For months now Christians have complained about what they see as a rise in sectarian violence - the latest incident, an attack on a church in Aswan province.
The BBC's Mike Wooldridge reports.
Go to next video: Deaths after Cairo church protest