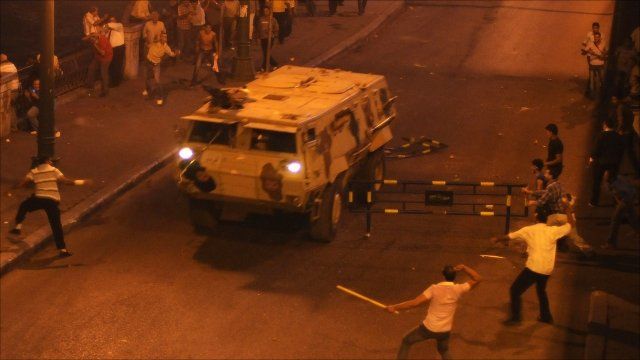 Video
Cairo resident: 'Army tanks were running people over'
In Cairo, at least 24 people have been killed, and hundreds wounded during clashes involving security forces, Muslims and Coptic Christians.
There are reports that protesters in Cairo were crushed by military vehicles and shot at, as Copts protested about an attack on a church in Aswan last week.
Cairo resident Sandra, who is a Christian, says she witnessed the violent clashes from her own home.
Go to next video: Cairo clashes kill more than 20