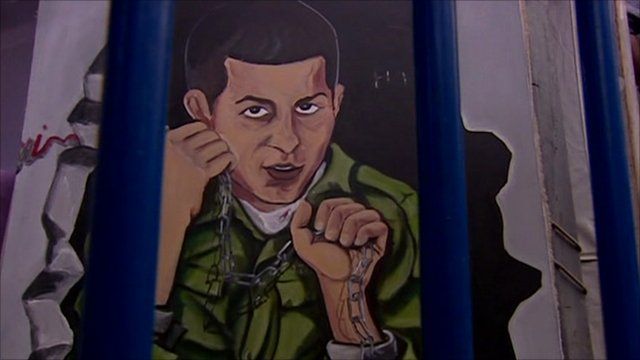 Video
Israelis and Palestinians welcome deal to free Shalit
Israelis and Palestinians have welcomed the announcement of a deal to free captured Israeli soldier Gilad Shalit in exchange for Palestinian prisoners.
Crowds of Israelis took to the streets of Jerusalem in celebration at the news, while similar scenes were played out among Palestinians in Gaza.
Under the terms, more than 1,000 Palestinians and Sgt Shalit, held since 2006, will be freed, beginning in days.
Sgt Shalit, aged 19 at the time, was snatched in a cross-border raid by Hamas militants who tunnelled from Gaza into Israel.
Jon Donnison reports.