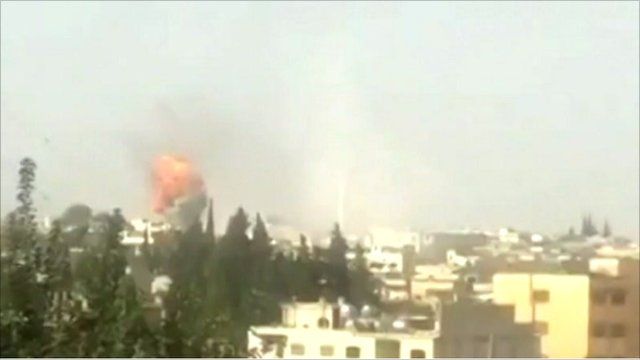 Video
Syria: Government forces capture weapons after fighting
Soldiers who are refusing to join the Syrian government crackdown on demonstrations have become the focus of protests.
Pro-democracy activists have called a day of action in support of these soldiers.
Meanwhile the UN human rights office says more than 3,000 people have died since the unrest began, seven months ago.
It is calling on the international community to act before the repression and killings drive Syria into a full-blown civil war.
Mike Wooldridge reports.
Go to next video: Huge turnout at pro-Assad rally