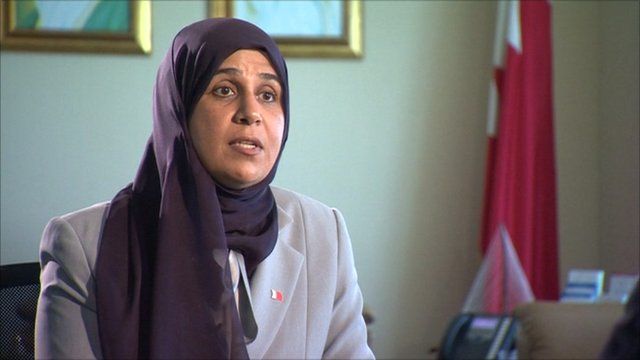 Video
Bahrain: Abuse of human rights 'did happen'
Allegations of murder, beatings and torture in police custody, during Bahrain's failed Spring uprising, are currently being examined by an international team of human rights investigators.
Their independent report, commissioned by the King of Bahrain, is almost ready for publication.
Our security correspondent Frank Gardner has returned to the Gulf state to assess the human rights situation.
He spoke to Fatima Al Beloushi, Bahrain's Minister for Human Rights who admits "mistakes were made".