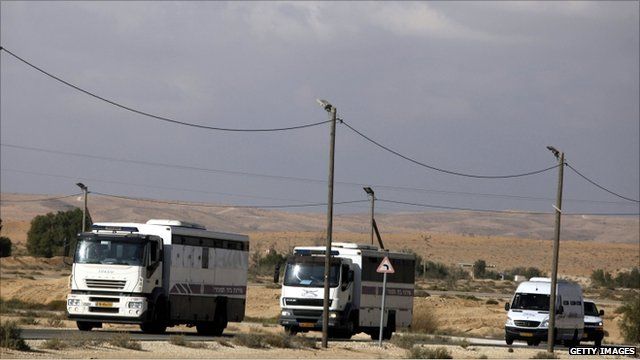 Video
Gilad Shalit swap: 'Prisoners will be regarded as heroes'
Israel has published the names of 477 Palestinian prisoners who are to be released in exchange for captured Israeli soldier Gilad Shalit.
Israel's President Shimon Peres has begun the process of pardoning them, his office said.
They are set to be freed on Tuesday in the first phase of the deal. A further 550 prisoners are to be released after Sgt Shalit returns home.
The BBC's Jon Donnison in Gaza said many of the prisoners are "serving some pretty serious sentences".
Go to next video: Captured soldier's father on 'nightmare'