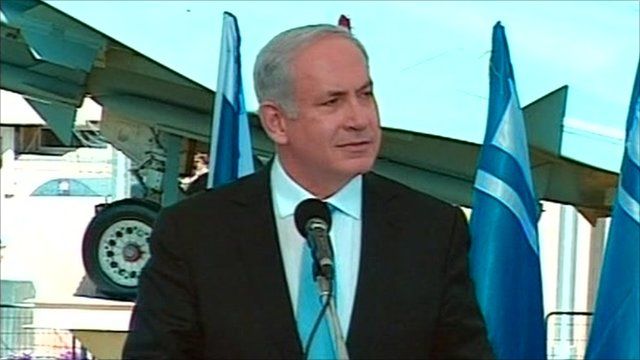 Video
Netanyahu says release of Shalit came at a high price
Israeli soldier Gilad Shalit has arrived back in Israel following his release from five years' captivity, as part of a prisoner exchange deal.
Israeli Prime Minister Benjamin Netanyahu has said meeting Gilad Shalit and returning him to his family was a "very exciting moment", but that it came at a high price.
He also issued a stark warning to Palestinians freed under the deal that they should not "return to terrorism".
Go to next video: Abbas on Palestinian prisoners' release