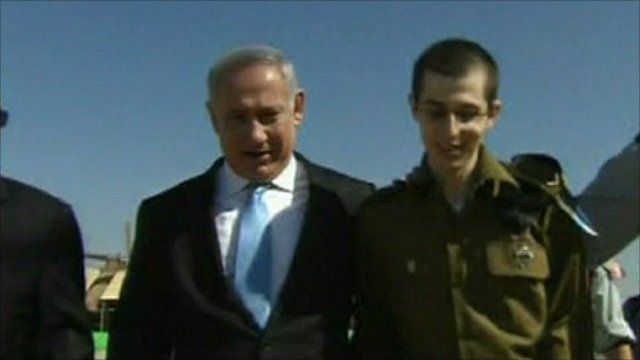 Video
Gilad Shalit back in Israel following release from Gaza
Israeli soldier Gilad Shalit has arrived back in Israel following his release from five years' captivity, as part of a prisoner exchange deal.
Sgt Shalit was taken from Gaza to Egypt, and then to an airbase in Israel where he was reunited with his family.
Meanwhile the first of 477 Palestinians to be released have arrived in Gaza and the West Bank, amid jubilant scenes.
Another 550 jailed Palestinian are to be freed next month under the deal between Israel and Hamas.
Rupert Wingfield Hayes reports from Israel.
Go to next video: Palestinian's sorrow despite release