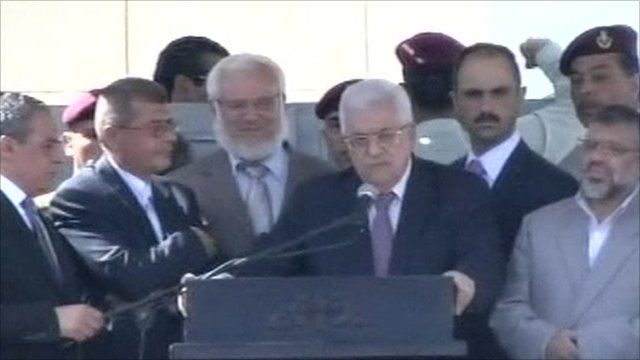 Video
Palestinian President Mahmoud Abbas on prisoners' release
Israeli soldier Gilad Shalit has arrived back in Israel following his release from five years' captivity as part of a prisoner exchange deal.
Sgt Shalit was first taken from Gaza to Egypt, where he was released to Israeli officials and later crossed the border.
Meanwhile the first of 477 Palestinians to be released on Tuesday have arrived in Gaza amid rapturous scenes.
Speaking in front of a huge crowd in Ramallah after the first releases, Palestinian President Mahmoud Abbas assured the released prisoners their struggle would pay off.