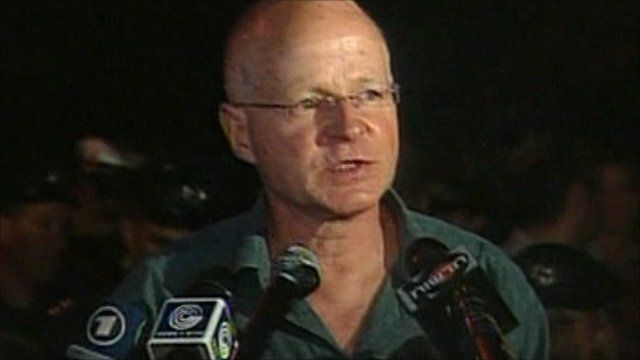 Video
Gilad Shalit's father: 'We won our son back'
The father of Israeli soldier Gilad Shalit, Noam, has spoken about his son arriving back at the family home in Mitzpe Hila.
Sgt Shalit was freed after Israel and the Islamist movement Hamas agreed a deal under which more than 1,000 Palestinians would also be released.
Sgt Shalit was flown by helicopter from an airbase in central Israel after undergoing medical tests.
Noam Shalit said his son was "quite well" although he was suffering from a few light shrapnel injuries.