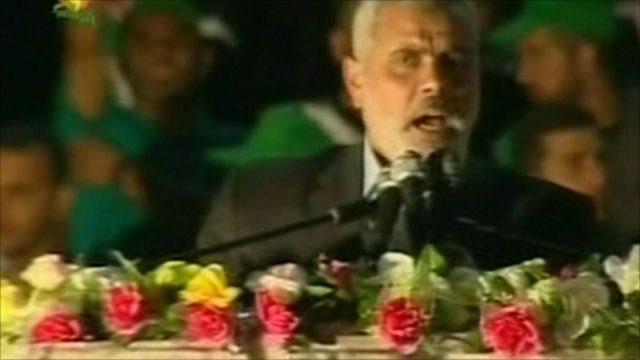 Video
Ismail Haniya: 'Today we are making history'
Hamas Prime Minister Ismail Haniya has celebrated the release of 477 Palestinians as part of an exchange deal for the Israeli soldier Gilad Shalit.
Israel freed the Palestinians on Tuesday, including people convicted of murder and of planning suicide attacks.
Another 550 jailed Palestinians are to be freed next month under the deal.
Ismail Haniya said "differences had been shunned for the sake of heroes".
An estimated 200,000 people gathered in Gaza City to welcome the prisoners.
Go to next video: Shalit on hopes for Mid-East peace