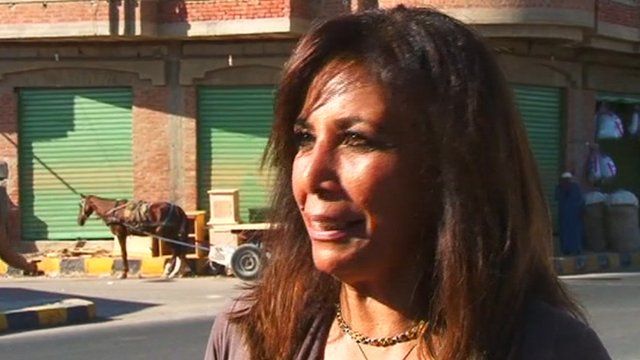 Video
Gilad Shalit tired but in high spirits, says journalist
The journalist who carried out the first interview with freed Israeli soldier Gilad Shalit said he looked tired but seemed in "high spirits".
Shahira Amin interviewed Sgt Shalit on Egyptian state television shortly after he was transferred to Egypt from Gaza after more than five years in captivity.
Israel released hundreds of Palestinian prisoners, allowing most to go back to Gaza and the West Bank, in exchange for the return of soldier Gilad Shalit.
He was welcomed back by crowds outside his family home in Mitzpe Hila.
Shahira Amin said the soldier had told her he was certain he would eventually be released.
Go to next video: Shalit back in Israel after swap