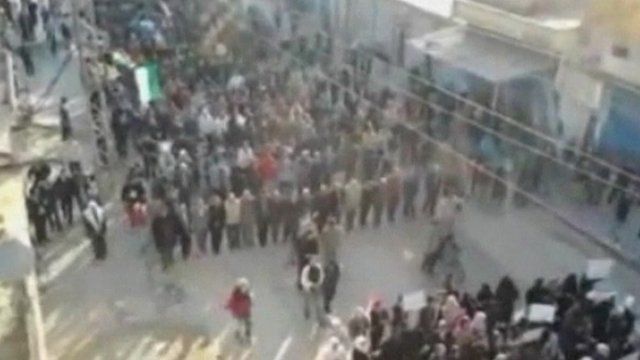 Video
Syria protests: At least 19 killed
Security forces have killed at least 19 protesters during demonstrations against the Syrian government, activists say.
The deaths, at the start of the Muslim festival of Eid al-Adha, come a day after 27 people were killed in violence in Homs.
The Arab League has announced it will hold another emergency meeting next week to discuss the crisis.
Jonathan Head reports from Istanbul in neighbouring Turkey.