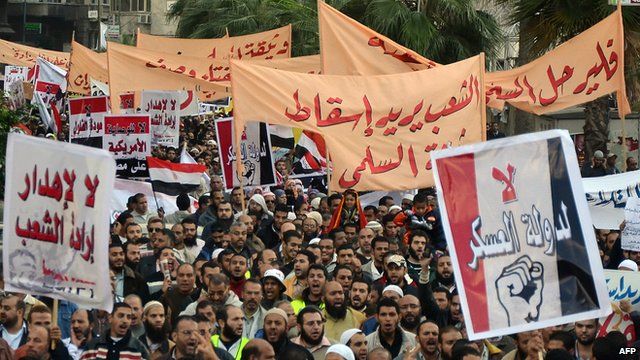 Video
Protester says there has been no change since Mubarak
Egypt's ruling military council is considering the cabinet's offer to resign following three days of protests by pro-democracy campaigners.
Parliamentary elections are planned for next week but campaigners are concerned the military wants to hold on to power.
The violence over the last three days has been the worst since President Hosni Mubarak was overthrown nine months ago with more than 26 people dead and hundreds injured.
Radio 5 live Up All Night got the latest from Bahir, a medical student in Alexandria.
To hear or watch other 5 live interviews, please visit the best bits page.
Up All Night broadcasts daily 0100 to 0400 on Radio 5 live.