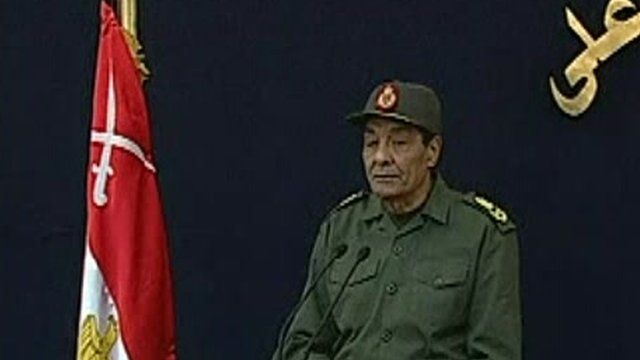 Video
Cairo protests: Egypt military 'means no harm'
Field Marshal Mohamed Hussein Tantawi, head of the Supreme Council of the Armed Forces (Scaf), has rejected suggestions that the Egyptian military wants to hold on to power in the county.
His comments came as protests continued in Cairo's Tahrir Square, where demonstrators angered by a lack of change since the downfall of Hosni Mubarak have returned to the streets.
At least 28 people have died in clashes in recent days, but Mr Tantawi denied that the military was acting against the people of Egypt, saying that it was only there "to serve the nation and God".
He also vowed that next week's parliamentary elections would take place "on time" and that a new president would be elected by the end of June 2012.