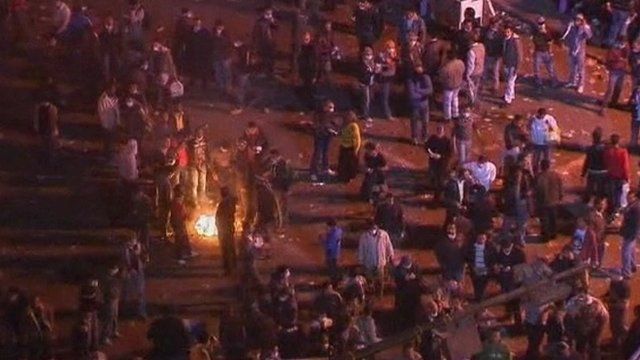 Video
Egypt unrest: Protesters reject army offer
An offer from Egypt's military rulers to hand over power more quickly has been rejected by protesters, who are demanding the leaders step down.
After four days of violent protests, Field Marshall Mohamed Hussein Tantawi said presidential elections would be held by July 2012.
But many say the offer is not enough and clashes between demonstrators and riot police continued throughout the night.
Daniel Griffiths reports.