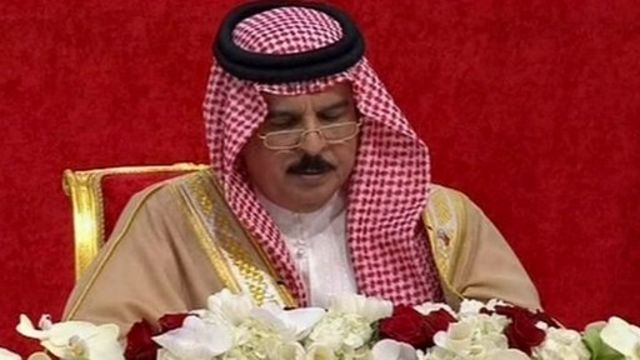 Video
King Hamad: Bahrain will learn from unrest
Bahrain's King Hamad has said that authorities "will learn lessons" from the "painful events" which took place during a crackdown on protests earlier this year.
He also promised to reform Bahrain's laws to make them compatible with international standards and to protect freedom of speech and other basic rights
His comments came as he was presented with a report by an independent commission which said "excessive force" was used to quell demonstrations on the streets of the Gulf state.
Go to next video: Where next for the Arab Spring?