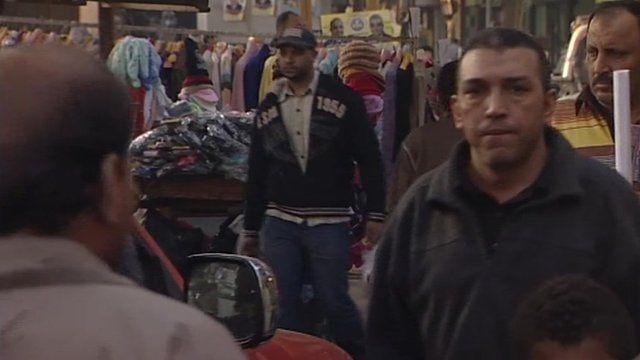 Video
Egypt protests: Confusion in Cairo as protests continue
Protesters are still occupying Cairo's Tahrir Square despite Egypt's military authorities vowing to speed up their handover to civilian rule.
The demonstrators, and others who have been involved in clashes in the capital, are angered by what they see as a lack of change since the downfall of Hosni Mubarak.
But away from the chaos, how do ordinary Egyptians feel about recent events? Lyse Doucet headed out onto the streets of Cairo to find out.
Go to next video: 'Rage against the system' in Cairo