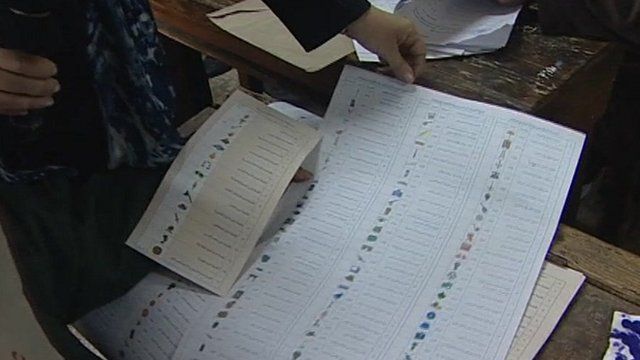 Video
Egypt's 'complicated' election papers
In Egypt, there are long queues at polling stations as millions of people turn out for the first elections since former President Hosni Mubarak was overthrown in February.
Polling has been extended because of the high turnout and complex ballot papers, which have slowed down voters.
The BBC's Lyse Doucet visited a Cairo polling station to see just how much choice Egyptians face in the election.
Go to next video: Young voters talk about Egypt elections