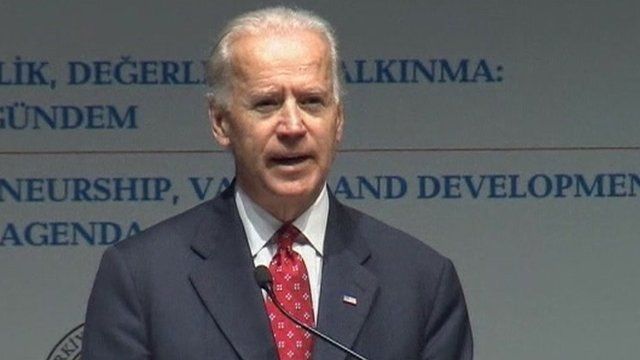 Video
Violence in Syria swells as Biden urges Assad to go
At least 23 people have been killed in Syria as violence between army defectors and troops loyal to President Bashar al-Assad swells, activists said.
The UN estimates 4,000 people have been killed during a crackdown on anti-government protests.
The Arab League gave Syria until Sunday to sign its initiative to end violence.
The continued unrest came as the US Vice President Joe Biden warned that events in Syria threatened to fan the flames of sectarian conflict. Jonathan Head reports.
Go to next video: UN condemns Syrian repression