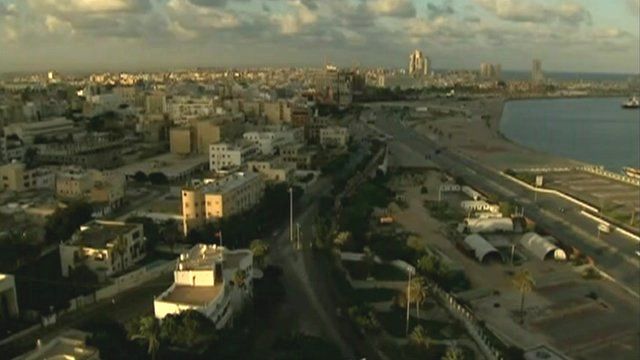 Video
Libya authorities 'to disarm Tripoli by 31 December'
The authorities in Libya have given armed militias in Tripoli a fortnight to lay down their weapons and leave.
Many of the groups were part of the force that helped bring down Col Muammar Gaddafi.
But now the new government is calling on them to go home, after fighting broke out between some of the groups.
From Tripoli, Caroline Hawley reports.
Go to next video: PM heaps praise on UK Libya personnel