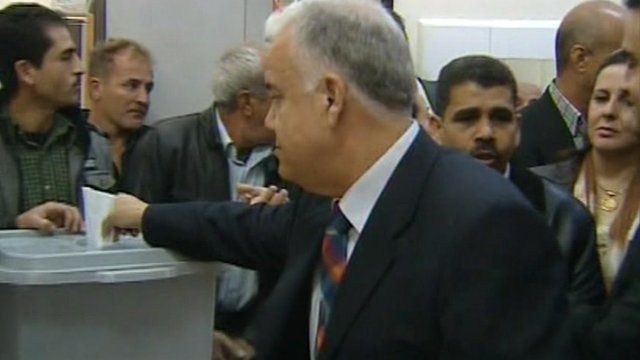 Video
Security fears as Syrians vote
Syria is holding local elections despite continuing violence between security forces and protesters.
The authorities claim the vote will be freer than in previous years, but the opposition has called for a boycott and launched a general strike.
The BBC's Jonathan Head said that turnout is expected to be very low, with many Syrian voters unwilling to risk going to the polls.