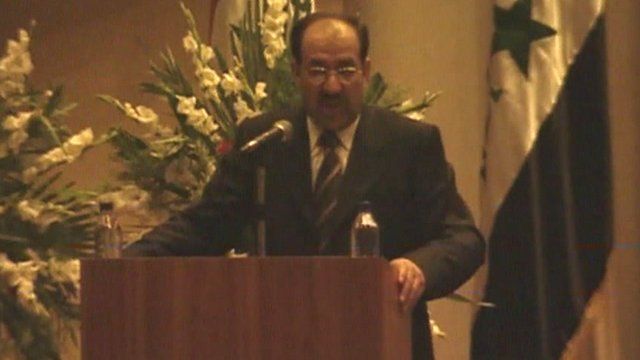 Video
Iraqi parliament approves cabinet
Iraq's parliament has approved a new cabinet which includes members of the main Shia, Kurd and Sunni parties.
Just hours prior to this, at least 19 people were killed in a bomb attack in Baghdad. Andrew North reports from Baghdad.
Viewers may find some images in this report disturbing.
First broadcast 20 May 2006.