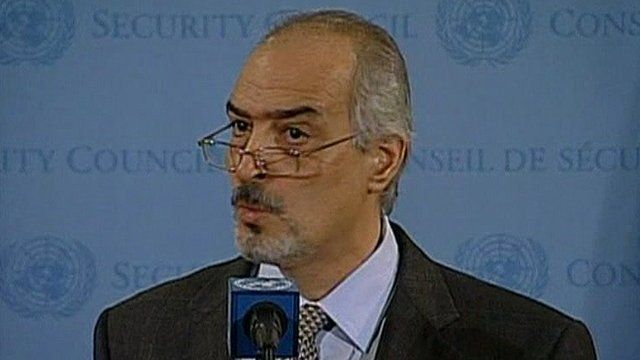 Video
Bashar Jaafari rejects claims made by UN's Navi Pillay
The Syrian ambassador at the UN, Bashar Jaafari has strongly rejected claims made by United Nations human rights chief, Navi Pillay.
Navi Pillay told the Security Council that Syria should be referred to the International Criminal Court over its crackdown on anti-government protests.
She said she felt widespread killings and torture in the country "constituted crimes against humanity".
Mr Jaafari said Ms Pillay had "allowed herself to be misused in misleading the public opinion by providing information based on allegations collected from 233 defectors".