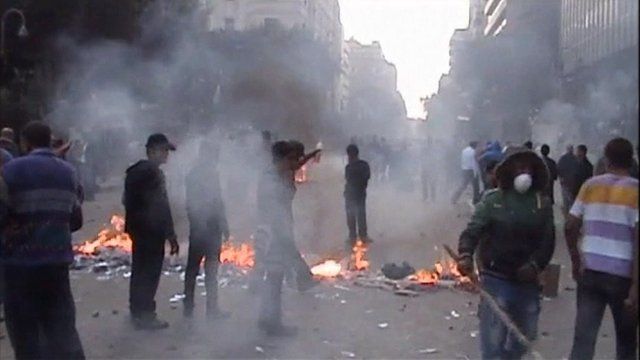 Video
Clashes in Egyptian capital Cairo
Clashes are taking place in the Egyptian capital, Cairo, after troops moved in to try to remove demonstrators staging a sit-in protest outside the parliament building.
Security forces have reportedly been throwing rocks from the top of buildings, angering the protesters below.
The latest protests began three weeks ago, following the appointment of a new prime minister by the military government.
The BBC's Jon Leyne reports.
Go to next video: Violence on edge of Tahrir Square