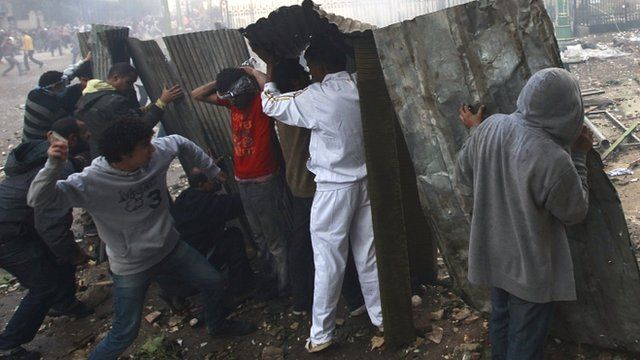 Video
Cairo protesters clash with Egypt's army
Clashes have broken out in Egypt's capital, Cairo, after the army tried to remove demonstrators staging a sit-in near the country's cabinet building.
The protesters threw stones at soldiers, who responded by firing water cannons at the activists and beating them with batons.
At least two people are believed to have been killed.
The BBC's Jon Leyne reports as Egyptian television shows coverage of clashes in Cairo on Friday.
Go to next video: Violence on edge of Tahrir Square