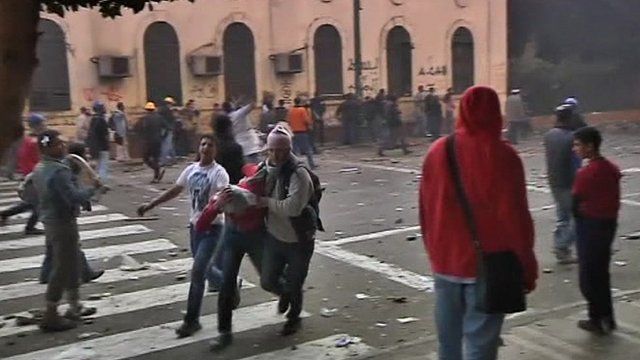 Video
Egypt army 'violently stormed protesters' in Cairo
For the second day the Egyptian army has clashed with protesters who are demanding a handover to civilian rule.
Eyewitness Sherif Abdel Qoddos told BBC news that the army stormed Tahrir Square "very violently".
The activists have been staging a sit-in in the centre of Cairo since Mr Ganzouri's appointment, which followed mass protests last month in which nearly 40 people were killed.
Go to next video: Fight for women's votes in Egypt