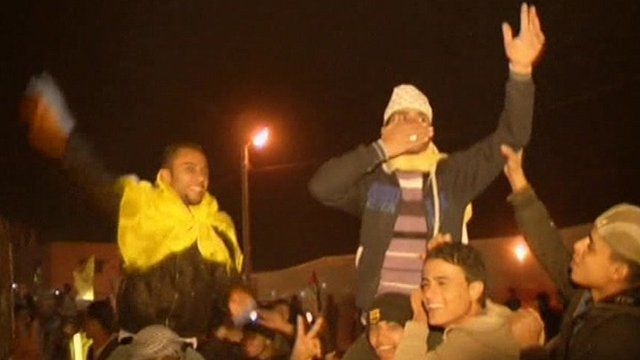 Video
Jubilation as Palestinian detainees are freed by Israel
Israel has freed 550 Palestinian detainees in the second part of a deal that saw the release of Israeli soldier Gilad Shalit in October.
The newly-released prisoners hugged relatives and kissed Palestinian politicians in both the West Bank town of Ramallah and the southern Gaza Strip town of Rafah.
In Gaza, hundreds of well-wishers greeted the freed prisoners with cheers.
Go to next video: Gilad Shalit on his release