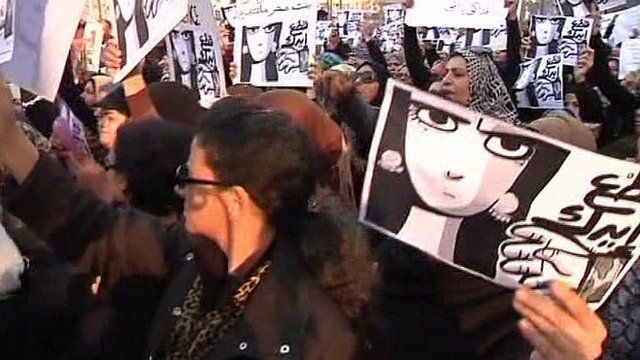 Video
Egyptian women march in Cairo after protester attacked
Hundreds of women have marched through the streets of Cairo to protest against attacks by the Egyptian army on female protesters.
The march follows an incident in which soldiers were filmed beating a female protester and dragging her along the ground, exposing her underwear.
The women chanted "Egyptian men, do not strip Egyptian women", and held up placards denouncing violence.
General Adil Emara, a member of Egypt's ruling military council, has said that the attack was an isolated incident and was under investigation.
Go to next video: Woman beaten by Egyptian troops