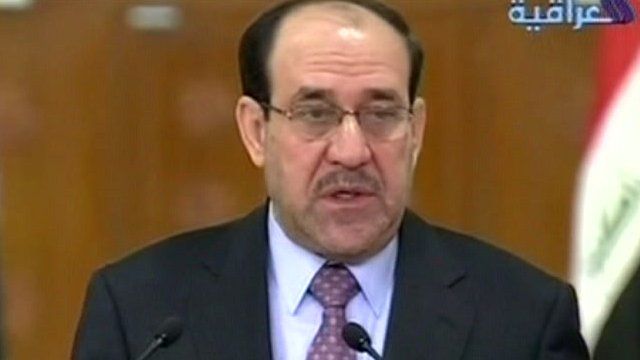 Video
Iraqi PM Nouri al-Maliki: Government has 'a long way to go'
The Iraqi Prime Minister Nouri al-Maliki has called on the autonomous Kurdish region to hand over Iraq's Sunni Vice-President, Tariq al-Hashemi.
An arrest warrant was issued for Mr Hashemi on Monday over terror charges.
Tariq al-Hashemi is Iraq's most senior Sunni Arab politician. He says the allegations are "fabricated".
Iraq's prime minister admitted that the Iraqi government still has a long way to go to find stability.